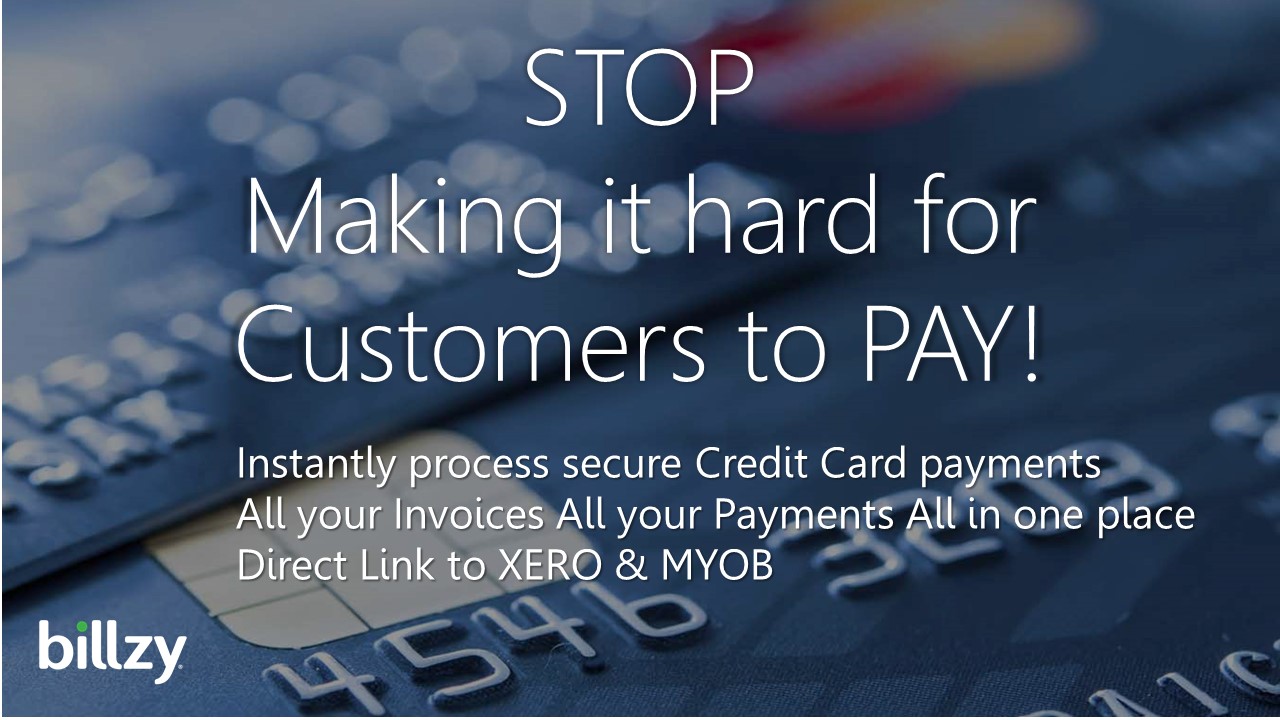 14 Jan

Enable all invoices for credit card and cash

Digital payments are rapidly becoming the expected norm for all businesses. billzy® is committed to working with its members and partners to make it easy for small businesses and their book-keepers or accountants to take advantage of its leading edge payment and cash flow enabling technology.

Extending the capability to capture all invoicing automatically from your accounting system, means that every invoice now can be enabled for:
Instant, simple, secure Credit Card payment options for your customers to take advantage of with the billzy® Intelligent Invoice.
Early Payment on any invoice via the platform with billzy®Cash.
In order to achieve the most benefit, the more of your invoices processed through the billzy® platform, the greater the opportunity to offer more flexible payment options to your customers and the higher the guarantee of being able to take advantage of early payment (billzy® Cash) at more competitive rates. All billzy® digital payments are tracked, audited and automatically reconciled via the billzy® Intelligent Invoice™ platform.
This achieves instant visibility into your bill payments, invoicing, finance and ultimately better insight to make better decisions on how you service your cash flow needs.
billzy's mission is to "Revolutionise cash flow using the billzy® Intelligent Invoice". The billzy-Connect™ module enables simple and seamless integration to Xero, MYOB, Quickbooks and most other leading finance or job management systems, making it faster and easier to get paid by customers by providing secure and simple credit card payment options or through cash flow enablement facilities like billzy® Cash and billzy® Deal. You also save time by managing all invoices and payments in one place, with direct integration to your bank accounts and automatic reconciliation of payments for your invoices – all managed within the platform for you!
Ask us how we can help you to send and manage all your invoices via billzy®, click here.